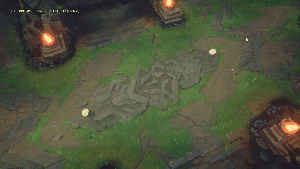 updated version after feedback applied
Updated FX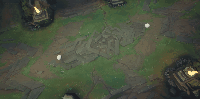 Hey guys, I am glad to be part of this community and this will be my very first time to share something with you.
This is, because i urgently need feedback on an Ornn inspired FX i made in Unreal Niagara.
It is based on "Das Blaue Pferd" from Franz Marc and Kandinsky. Both were members of "Der blaue Reiter"
I wanted to have this effect in an "expressionistic" style, thats why i used the peppy colors.
I am trying to apply the principles of Color from LoL, but it is not possible with my amount of knowledge to combine those principles with the way expressionists handled color.
Maybe someone here has some advice for me to handle color, and maybe form… I am not sure about the AOE Indicator aswell. This effect pretty much feels very unpolished and clonky to me. Any advice would be helpful. Thanks in advance.