I made this erosion material that when attached to a parameter node and causes a chest to fade in from bottom to top, but I thought that just a band of light creating the chest was a bit bland and tried to add some extra bits to make the band more interesting but it doesn't seem to work like I want it too.
This is what the effect I want looks like in the material editor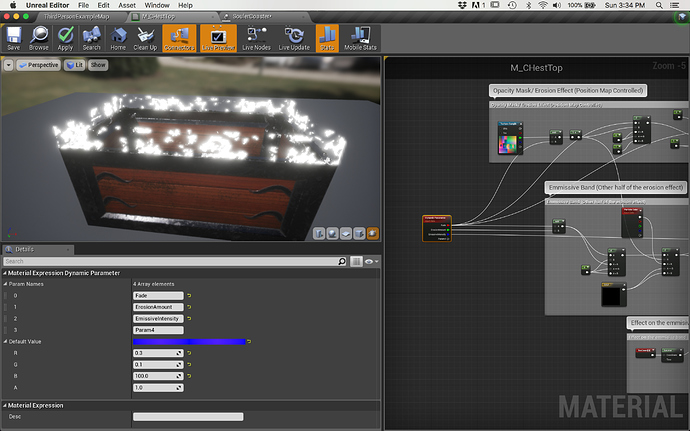 This is what it looks like in the particle editor.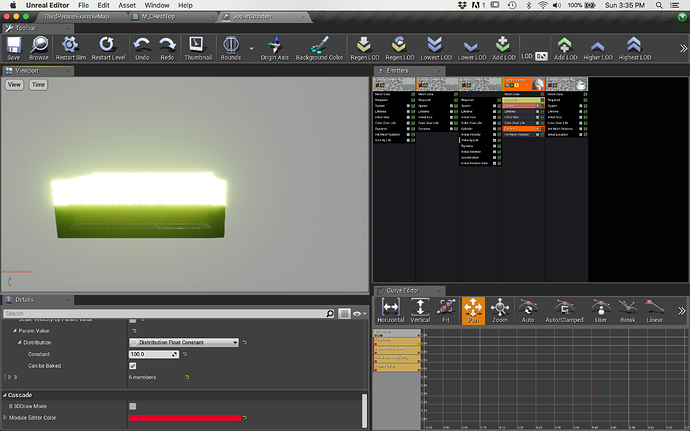 and my node network for anyone interested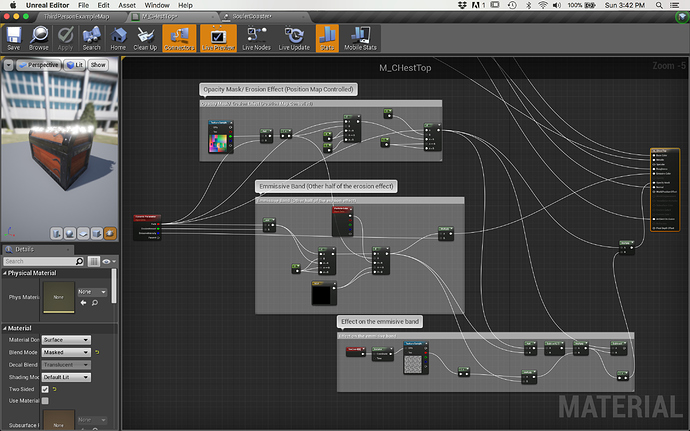 I'm not sure why it doesn't appear to work inside a particle system, and maybe I should be using blueprints to do something like this but I'm being a little lazy. Any help would be greatly appreciated.