You can make Function for any parameter of any node. Just click Sine icon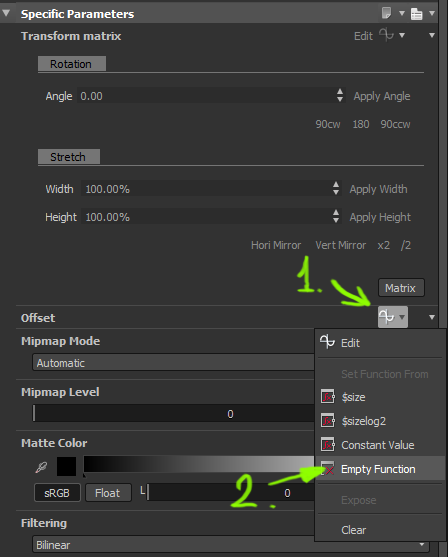 Next you will able to work with variables. You need to GetFloat node and set $time as variable.

In my case I prepare vector2 for Transform.offset node. After few manipulations it's ready to Burn

But SubDesigner can't "play animation" (better to say can't change variable $time in runtime). So you just need Substance Player, fortunately it's free.
I don't realize yet how to use this "animation" in "real life". Possibly it can be helpful during packing atlases and sprite-sheets. Anyway, sometimes it's nice to see something animated