Hello there!
I decided to join this one too. Here's what I got so far: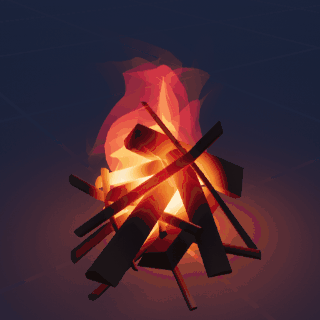 I'm using Unreal's Vector Noise node on a highly tesselated cylinder (6k verts) to create this flame-like motion. I also have a sphere with a material that makes the firewood glow from the center (I'm using custom depth to mask the effect).
I intended this as a prototype for a more realistic effect but I'm quite liking it so far!