Hi guys!
I am a FX Artist,this is my first UE4's works,I hope you like it !



ytb link:474 Unrea Effect 01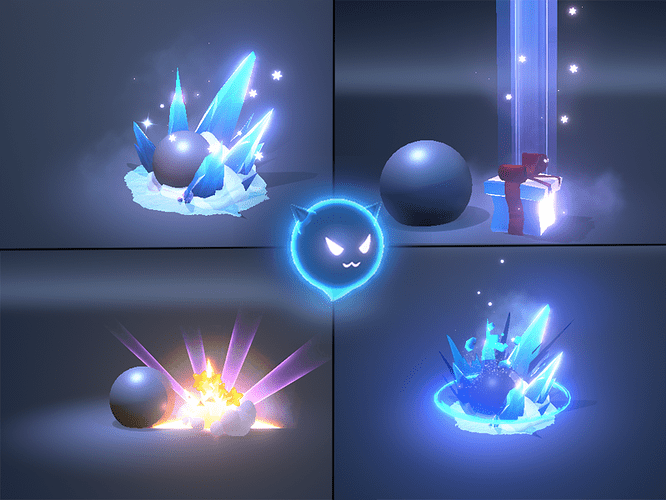 社会我四哥,人狠话不多,特效赛廉颇!

Ooooooooooooh, This is nice!!
社会我四哥,人狠话不多,特效赛廉颇!

The confetti part made me actually squeal with glee haha.
Everything about this is super adorable

I 'm glad you like it:grin:
社会我四哥,人狠话不多,特效赛廉颇!

Is there camera shake in there? How did you do it?
I made it in the level sequence

Awesome colors and style!
I love this! Timing is great and colors are nice

This is super cool! I love how snappy and bouncy it all is. Is it all in the particle system or is the present and the like handled with an animated sequence?
I use the sequencer make the particles with animation clips~~:grinning:
社会我四哥,人狠话不多,特效赛廉颇!

I was inspired to add some camera shake by you, let me know if you think it worked or not.
Looks good ! And I think,If you can speed up some the vibration frequency,It's will be better:grinning:
社会我四哥,人狠话不多,特效赛廉颇!(老外会好奇这些中国人怎么说话都一样)
Really amazing!


Nice colors, shapes and timing!
哈哈哈哈哈被可叔发现了