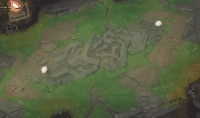 Hello guys!
I am a beginner VFX artist trying to figure out how to create polished and uniqe VFX for my future games and charakters. I have read the League Style guide and used allot of Art Station Posts and Forum Posts as reference. I want to reproduce a similiar style to League FX. @ShannonBerke inspired me most with her little Tutorials and i tried to recreate her little tricks.
For a school project i am creating VFX inspired by art history. This piece was inpired by Cubism, Guernica, Pablo Picasso. I am open for recommendations about color, form and timing.
I am struggling hard in creating a good feel of impact. I mostly have to many Emitters and get out of control. Mostly my Materials give me problems aswell because i love the Dynamic Parameters, but i think i overload my Instances with possible Parameters to key.
I hope you guys can help me with directing this FX to a better more polished state. Thanks in advance.