Hi everyone,
Been banging my head against a brick wall with this one, so thought I'd see if anyone could point me in the right direction

I've got a Niagara system with two emitters. I need to change the origin of the second emitter along the Z axis. In Cascade it was as simple as updating the Emitter Origin, but can't for the life of me figure out how to do this in Niagara. I've tried picking apart the Expression Example in the Niagara example map, but my lack of coding knowledge (HLSL or otherwise) is proving to be a hinderance…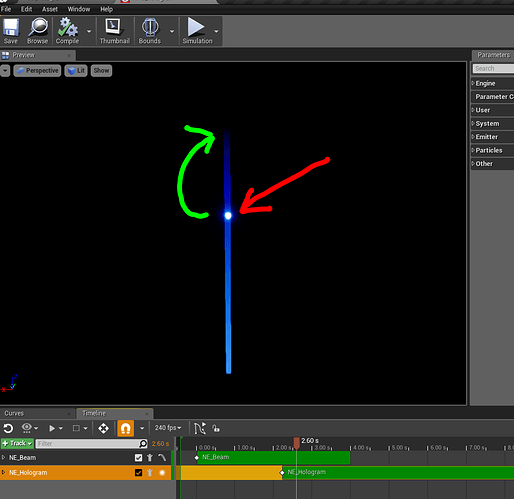 The red arrow shows where the second emitter is currently spawning - I need it to spawn at the top of the beam (where the green arrow is).

This is the closest option I could find in the example files - except I don't want it to move along a sine during update - hoping to set a static offset at spawn.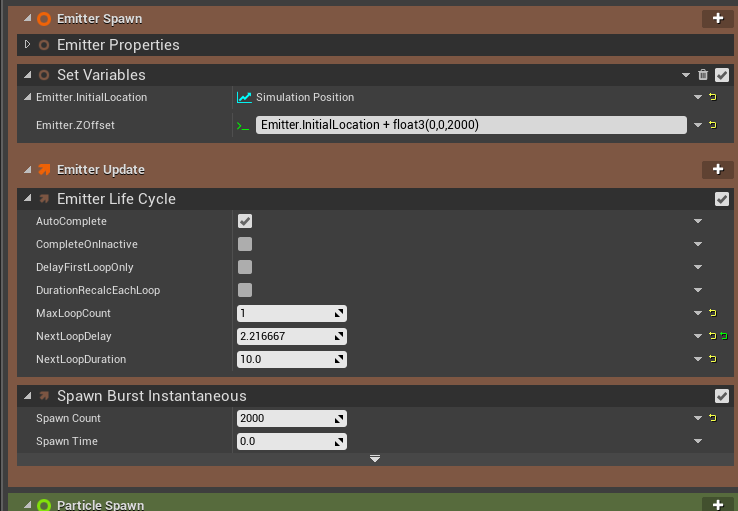 This was what I came up with - putting the simulation position into a vector, then using an expression to add a value via float 3 (Z axis). Absolutely no experience with HLSL, so I've likely got something wrong there. Any suggestions would be greatly appreciated