Cartoon Vfx has always got me excited because of the diversity in textures and particles you can play with. As everything in cartoon gives us a colorful, rich and exotic sight. The beautiful landscapes, explosions, mysteries, magical stuff offers you a lot to create fascinating stuff. The sur-realism in cartoon offers some extra advantage to create the exciting stuff.
I came across with Legend Of Zelda: Breath of the wild fire and explosions compilation video and the effects I saw there were simply mind blowing. In this theme of video games, I can safely say that Zelda ones are my personal favorite. The different explosions during, cooking smoke, fire all combine perfectly well with overall environment of the game and character movements and it feels top immersion.
I really liked this cool effect, fire below and something is cooking out of cartoony smoke with stars. Adds a lot of value to the entire environment and graphics of the game. So keeping to just this reference, I have made two effects the Cartoon Blast and Cartoon Fire. I won't call them an exact recreation of these similar effects which I didn't try but just as a reference.
Cartoon Blast

I have used four emitters to create the Cartoon Blast and named them as Smoke, Stars, Fire and outline fire. Then created four textures for the asset library. As it is an explosion so used somewhat darker texture for it. The stars creation was fun as I wanted to give it the classical old school cartoon look and out of nowhere somewhere related to Indiana Jones old games. Once I made sure that I have all the assets in place with classical looks which I wanted, the next step was to change the emitter properties and particle behavior to achieve the blast.
Cartoon Fire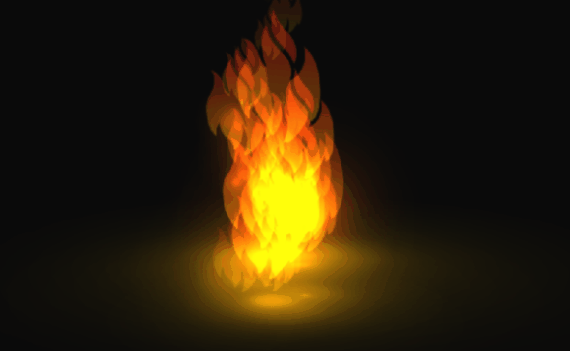 For the cartoon fire, Three emitters have been used and timed with different behaviors and for that I had to put an attract force that allows to generate the flames above through the editor to make it a fire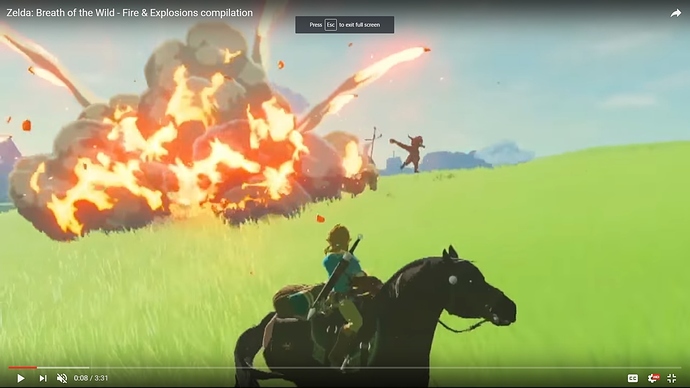 This blast is amazing, Its such huge with debris and trails along after the explosion. Kudos to the art team of Legend Of Zelda. They have really an amazing job.
With this reference, I saw some of my work in the my library as below:
Explosion With Debris

This was quite challenging and fun to make. It contains multiple Super emitters with ref emitters. For the Debris, 3D model has been used. Glow textures have been attached with respective emitters. The puff smoke is backed with texture and shader.
Would love to see some similar work here by you guys.
Sharing the Zelda's complete fire and explosion compilation as well which is treat to watch