Hello!

This thread will be a repository of my VFX Art Scenes.

I went to watch Kimi no na wa last week-end and the comet scene particularly struck me. So, I decided to start making some VFX art scenes such as that one scene, to diversify my skills and folio a bit.

Everything will still be in Unity, and I'll try to share the assets with you all, as usual. I'll update this thread with new ones whenever something new is ready. Also, please note that they are not built to be used in an actual game. The overdraw is all over the place (as in, REALLY all over the place), and textures are not really optimized.

Finally, please do not redistribute. This is only for "study" purposes, so please only use those assets for personal use only.

Latest one:
Video: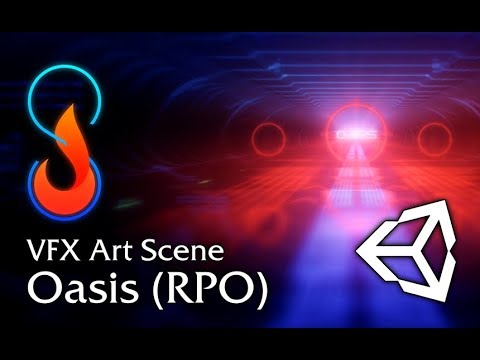 So, here's the first one: Tiamat Comet.
I'm spawning a hell of a lot of particles in this one. I definitely could have gotten a similar result using planes with panning textures, but I wanted to see what could be done using only particles. In the end, I'm really happy with the result, visually! It took me around 12 hours in total. And it's been a lot of cheating (manually placing reflection planes or the sun in the background).

Video: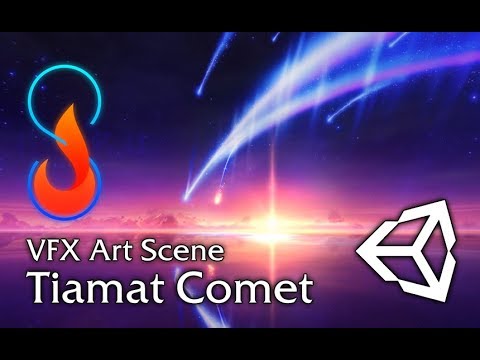 The HD image:
https://imgur.com/a/BF7Wx
Some screenshots: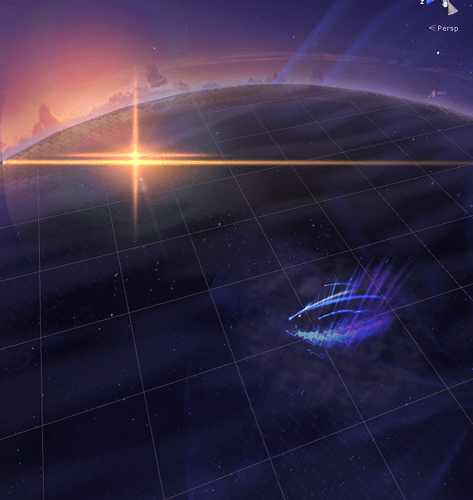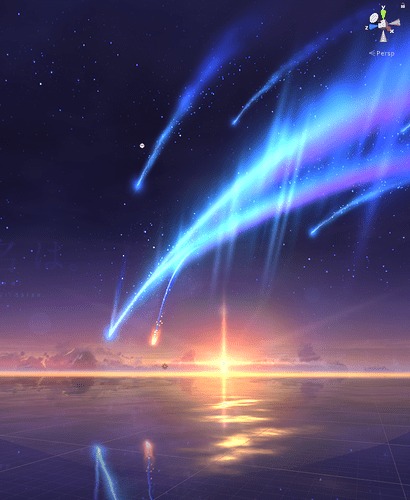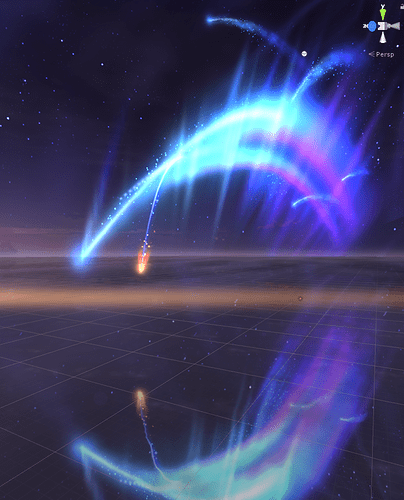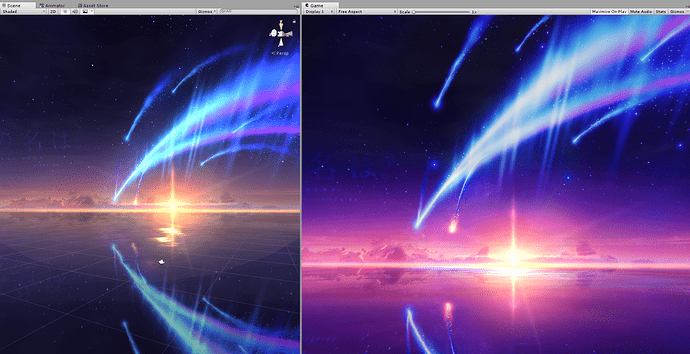 ---
Executable: https://drive.google.com/open?id=0B3Bfedl1A0KKQUc0d2Foc2Z2cW8
Unity Project: Google Drive: Sign-in
Wallpaper Engine item: Steam Workshop::Your Name - Tiamat Comet (1080p 60fps) (Cleaned up Version)
---
As always, feedback is more than welcome! I'm mainly looking for ways to improve the overall composition, colors and artistic style.

If you have any ideas for the next scene I could do, please tell me!