So here I made this nice houdini digital asset referencing the curvemesh tutorial by @Partikel and somehow there is something missing when I am trying to make it work.
Here is the scene from Houdini:

UV of geometry:

Geometry Spreadsheet(if needed):

Here is the unreal scene(which I hope to look similar to Houdini scene):

Additional Parameters of Wisp Tool: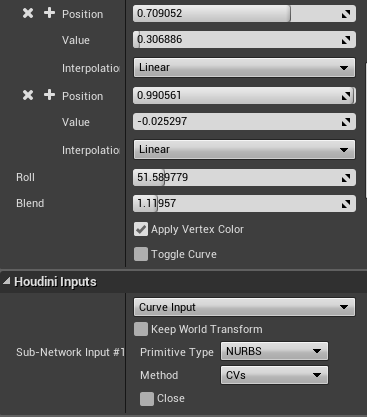 This is the output(wisps on top of well) I want from the whole process:

If anyone could help me with this, it would be a great relief for me. Thank you!