The unwanted results of using World aligned texture + rotation. (the textures on the sides also gets artifacts due to the triplanar blending)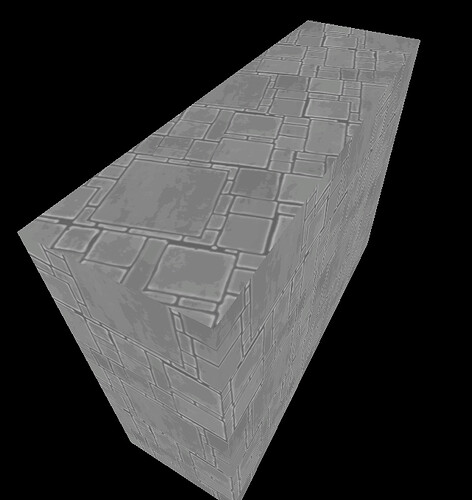 Is there a way to keep the features of World aligned texture; like - the texture remains independent from the scaling of the object, but fix the limitations - such as when the object is rotated - the triplanar projection is not oriented with the original object and thus creates artifacts and the alignment with the object is broken?
Such texture could be VERY useful with cubic geometry - for creating all sorts of buildings and architecture.
I don't know how to do this… but I am thinking - a triplanar texture that is projected in the local space of the object? thus making transformation like rotation of the object in the world - to have no effect on the positions of which the triplanar projection is made, or simply - triplanar projection fixed to the object itself and to its own local orientation.