Hello everyone!
I'm trying out the Vertex animation tool to get RBD simulations inside UE 4.
I'm able to get the motion part just fine as the mesh is behaving how I want to. The problem is I'm not sure how to apply the diffuse map from the original geometry into the VAT material
I would like to be able to fracture assets that are already UVed and textured and apply those same textures in the engine.
Here's a couple screens of my set up and the results that I'm getting:
Over here I have the mesh that gets generated by the VAT node in Houdini and the desired diffuse map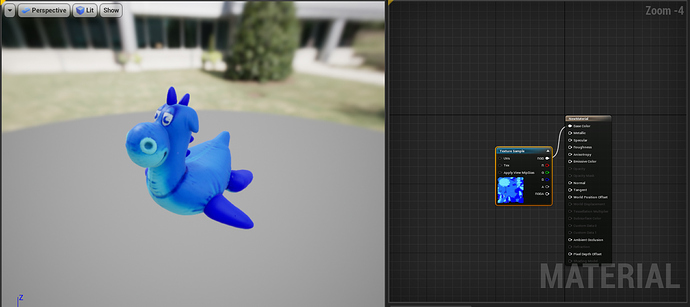 And here's the same mesh with the VAT material and corresponding values applied to it, but the diffuse is all over the place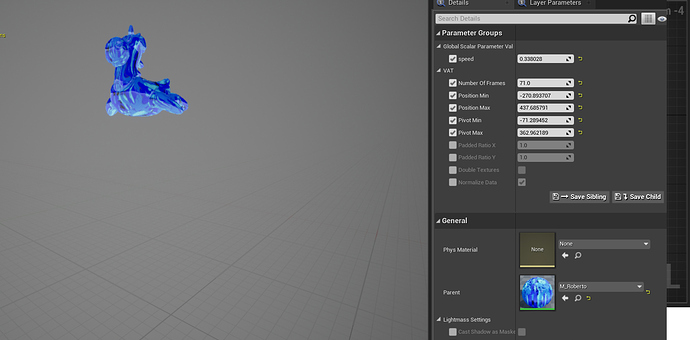 This is the setup for my material right now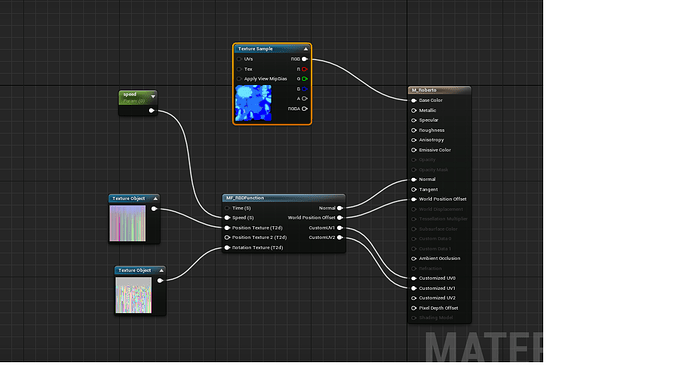 I'd appreciate it if you could help me sort out this problem that I'm having