Progress Shot:
https://media.giphy.com/media/5aYfK7fU22zi49hIWL/giphy.gif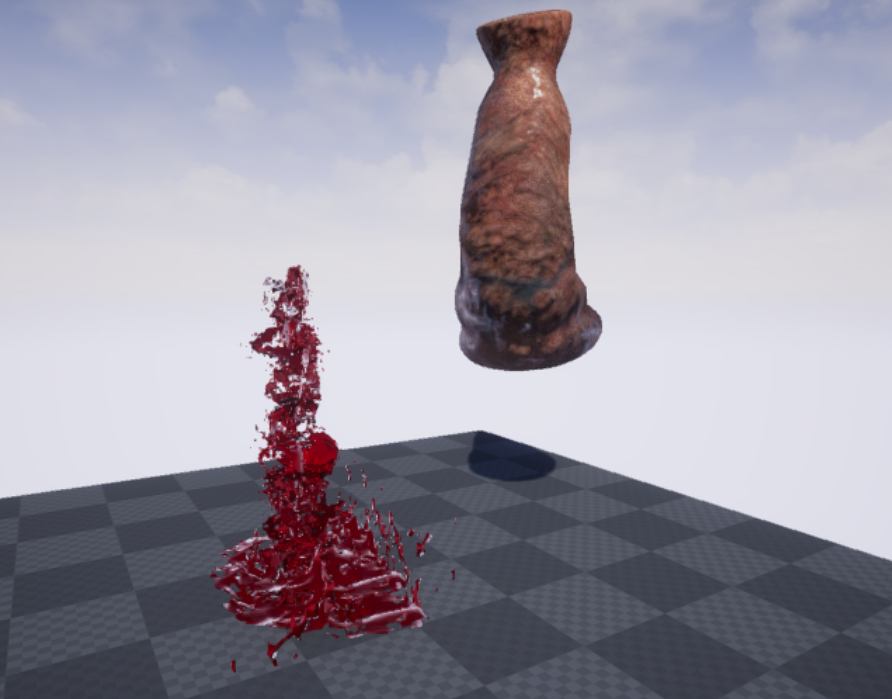 Hello there everyone! My name is Cain. First real time posting here. Love gore and love effects so here I go on my epic journey to make this thing happen. Rather than focus on the standard gunshot wound, I decided to go a bit of a different route heavily inspired by bloodworms, leaches, and the look of flesh. I first started with some basic sketches. Then I have moved on to getting the blockout animation done as well working within Houdini to get those juicy-looking fluid sims for the blood like vomit/blood stuff it is going to spew. I hope to have the bulk of this done by the weekend then continue to iterate and tweak things until the 30th and all.
I have never animated anything before or worked in Houdini so this has already been a huge learning experience for me overall. Shoutout to my patient teacher who sat down with me to teach me the basics of rigging within the last 30 minutes of class today. @hyperjams
Bloodworm Close Up (Mute sound because these guys are loud!)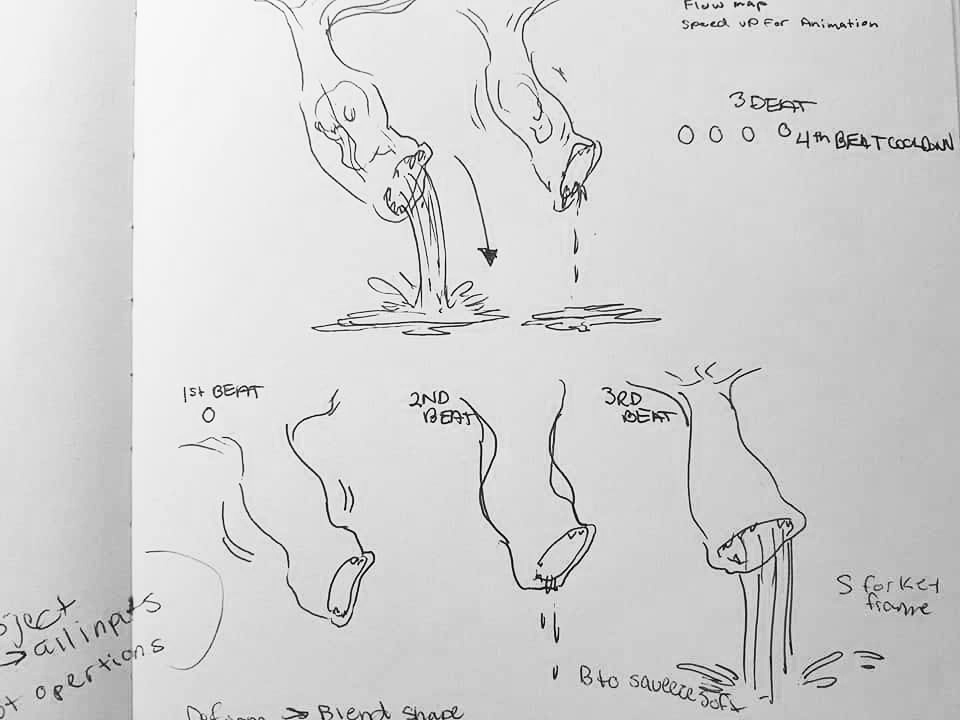 So first I started with the sketches though. Exploring this idea of gore and what gore is to me. Obviously, Doom comes to mind when thinking gore and I have always been super interested as an artist in just depicting disgusting gory creatures. (I just think they can be fun.) So I started sketching in my sketchbook about timing and what that might look like and what I could do with the tools I have. I don't know why I gravitated towards this flesh like worm creature but I thought working with the timing reaction in the vfx with the bile/spewing gore could be fun. So I pulled up some weird looking worms and leaches, one being the bloodworm most of all. Here is some reference imagery I collecting when thinking about this idea.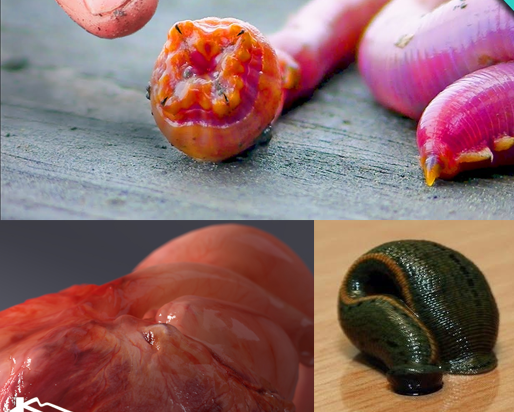 (http://www.keokimed.com/3d-heart-detailed-study-on-new-v-ray-material/ For that nice looking VRay heart picture)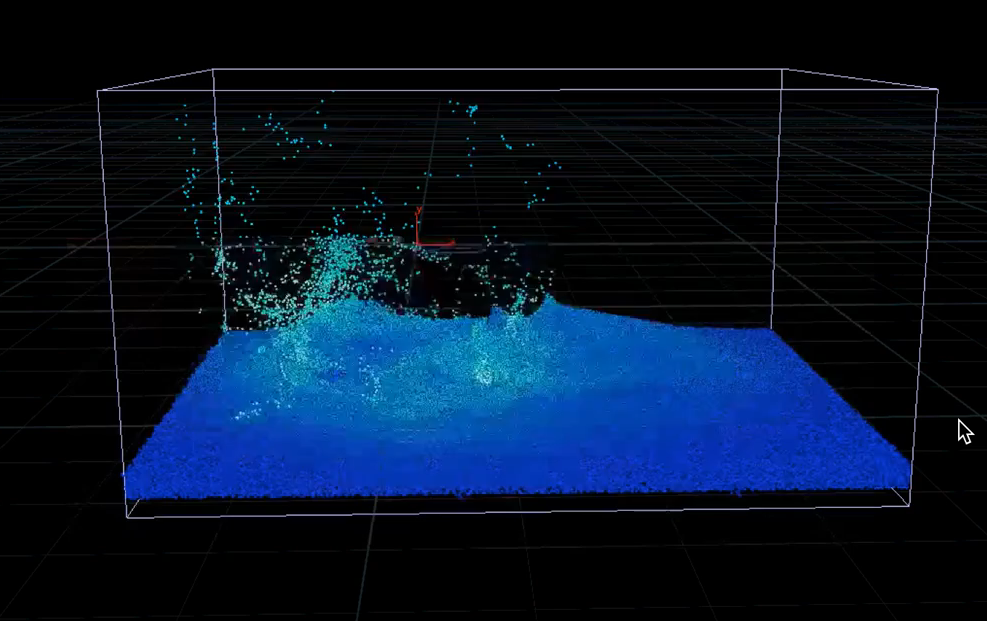 This is me beginning to play around with fluid sims within Houdini. So far- love the results. It took me a few days to adapt to the interface but honestly, I love it. I thought it was going to be much harder than it ended up being. After tweaking this some more my next step will be exporting out a mesh, cleaning it up, then taking it into unreal.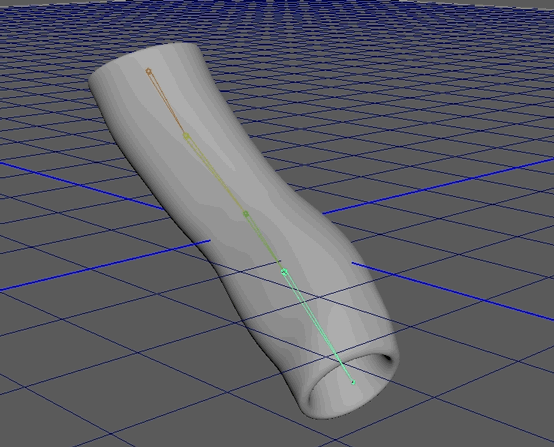 Sorry about the quality. This was the basic block out animation. It isn't as smooth in the gif because that would make the gif enormous but this was where I started blocking out my beats. Timing and getting this thing to look like it apart of the vfx is really important for me during this learning experience so I am focusing on the marriage of timing and effects to bring this basic thing to life. (As well as materials)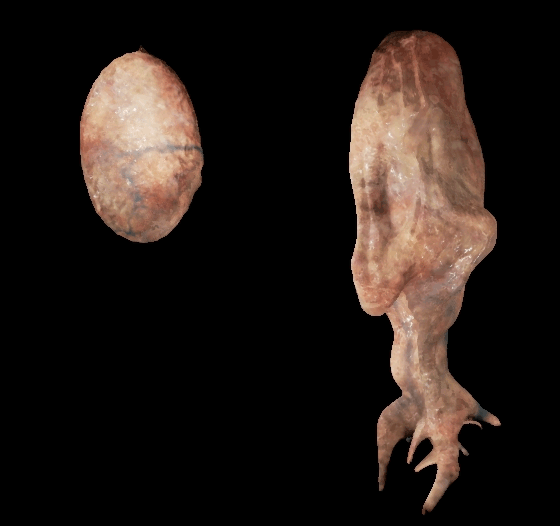 So this is the material that I am gonna be using for this guy or at least the first iteration I have of it so far. Not sure if the gif does it justice but I wanted this just gross pulsating flesh-like material. Right now it has flow maps that guide the pulsation through this temporary model's uv's so I edger to see the result of it being on the model and interacting with the vfx of the blood/bile. Plus seeing as these are just temp basic shapes with the most half baked of UV's I think the guide will flow much smoother giving it that truly gross gore-esc feeling to it. I would like to bring some more color into it if I have time but I really wanna focus on the vfx so good enough temporarily.
I will continue to post updates of my progress and hope everyone enjoys this weird/gross bloody flesh worm as much as I am!