Hello guys!
I was digging into this subject for a while and didn't really find anything about this.
So, is there any way to separate PP Volumes for VFX and Volumes that affect the environment and etc. from each other? Cuz I am trying to fight the problem of Filmic Tone-Mapper that is set by default in the engine that eats the "true" srgb colors I pick for stylized VFXes.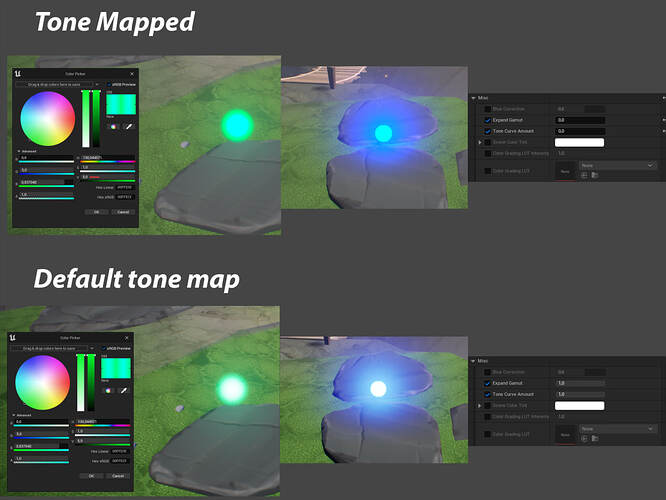 In this example above, I've made a test on what happens if I change a couple of parameters in PP Volume. It gives me the results I want, but It also affects everything else that inside this volume.
So yeah, my question is if there is any way I can apply it separately without affecting color grading on the rest of the picture. Or does it require digging into some depth\stencil masks?
I am just trying to get really nice and saturated colors for VFX and UE kinda feels like a pain in the ars about it.
Thanks in advance for any input on this!