@Sirhaian makes me happy to be there!

@difra I wouldn't mind answering questions or anything. I might do a breakdown for portfolio purposes, but that might be in a while, I just need to shape up my portfolio so its in a level I feel justified

@Ohadgfx For the bombs its a material hooked up into a animator component which is called on through a simple script! I animated the bomb inside Unity.
@Keyserito Thanks! I feel quite confident in these types of effects after reading all these comments. I need to start doing more non-impact things to challenge myself.
@ShannonBerke Thanks! More stuff incoming!
I wished I would finished up the look on the "isometric"-effects. I think they are in a state that they can be shown, but I would want them in another environment, something that is gonna happen later.
Currently I've setup to do a match-3 mockup with effects, its a type of job I know I could a do a nice version of. I am gonna push out some art and effects about it for the coming days because of circumstances.
Here is a work-in-progress match 3 effect.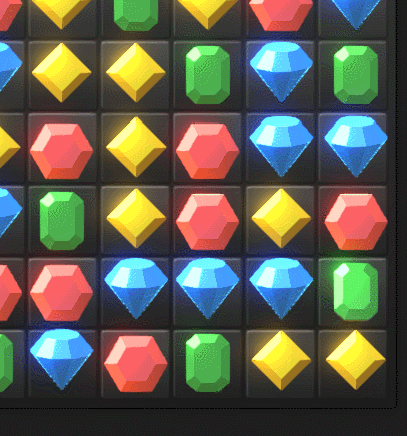 More UI, environments and more effects and powerups will be focused!
(occasional freelance jobs might also fall in here)