Hello great community!
It's my 1st post here, and it's about Unreal 5.
I'm stuck with a technical issue.
Unreal 5.0.2 and 5.0.3
I've made a complex effect consisting of sprite renderers, sprite+light, mesh, 8 emitters in total.
When putting it into Sequencer and assigninng movement to Niagara system, it stucks at previous frame instead of smooth moving, letting all "Lifetime" play in the previous frame → stuttering appears.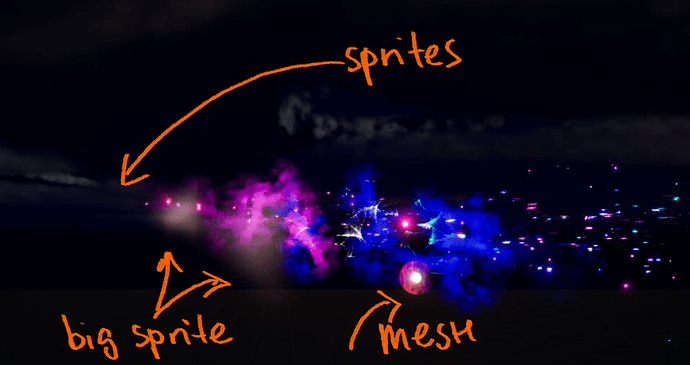 It happens always to Mesh renderer.
It also happens to big sprite renderers, little sprites move as intended.
Rendering movie at 60 FPS changes nothing.
I'm thinking, maybe there is a way to avoid sequencer for moving?
For example, assigning same path (curl noise?) for the whole system (by setting a parameter). I tried Component Renderer, it's pain.
Or, maybe, blueprint?
The ideal option would be to know how to avoid stuttering inside Sequencer though.
I'd be very thankful for help!