Been so long since i have tried out a challenge. Thought I would try this one out! I just have a VERY high level idea of what i want to go for. Will do some broad strokes/concepts first and see how things go regarding what style i want.
The idea in my head is more about how a rainbow gets created. So i figured white light going through an item to create the Rainbow colours. Also thinking something fast and punchy, almost "Mini-Gun-ish"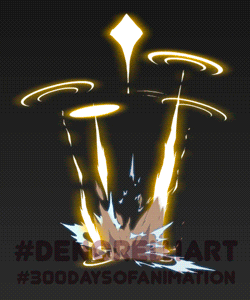 Just some basic reference to get me going.
Got the Gif from Pinterest which points :게임원화 이펙트 자료 FX원화 : 네이버 블로그
The laser projectile vibes also are from Pinterest and point to :Lasers!
The Prism is also off Pinterest.