Good day, everyone!
Currently I'm working on water shader and I've stuck with question about reading from Absolute World Position aligned texture. First of all, let me show you a simple setup for my material.
Here is a base setup for my water shader: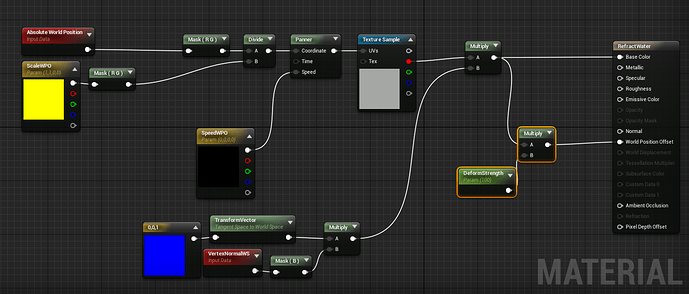 After a few tweaks with parameters here is how it looks in editor: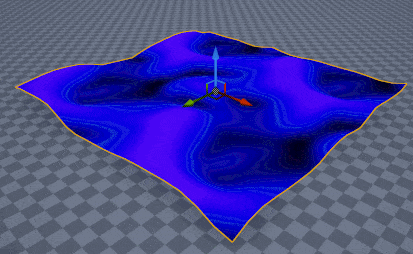 I want to know at some specific point (for example, at pivot point) how far vertices are 'pushed' at current time. Is it possible to do?