Hello everyone, been lurking a while and just surfacing.
My name is Sebastian (28), but some call me 'Hati'. I'm from Germany and part of a small gamedev team on the adventure of founding a gamedev studio ( Yes quite insane ) and would describe myself more of a Tech Artist currently. Part time I also teach game programming.
My way into VFX… I really don't know where it started, like if there was a "that moment". Probably all that spell effects in Secret of Mana / Secret of Evermore / Seiken Densetsu 3 and in general melee combat effects in early Monster Hunters like proper bleeding on characters and procedural animations.
After failing my first studies in computer science, I restarted studying a year later computer science again.
Did lots of computer graphics stuff like shader programming, rendering engine programming for personal fun, render optimization work here and there (for applications aside from games), procedural generation, particle/fluid simulations/gpgpu programming.
In my last years during bachelor I started focusing more on workflow and drifted more into a Tool Programming direction from there I would say. So I started focusing more on workflow for gamedev as a programmer in general, working on utility and empowering the designers in our team drifting more and more into Tech Artist territory.
I used Unity for ~3 years, mainly as for small augmented reality applications and location based storytelling applications. And still use it here and there for work. We just switched to Unreal for our current title after some evaluation time (~1,5 year ago).
Our current title is called Paused ( WIP Title - as it is just not that easily searchable with "paused game" ). An action-adventure about time manipulation and telling the fairy tale of an ancient otter civilization possesing the power to slow down time. I mainly do programming and effects here, currently busy working on the combat system as next slice.
We try to have a full vertical slice ready by the mid of the year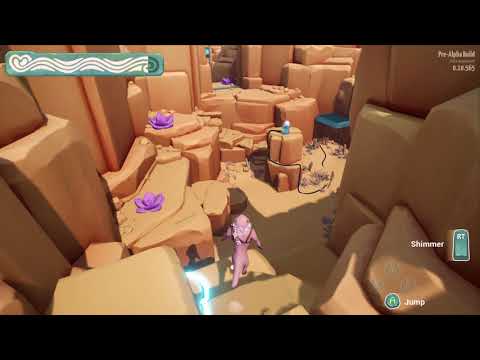 ( Sorry for german narrator, budget is tight for prototype and we are very lucky to have him

)
Aside from that I try to get better in VFX overall by doing studies and small sketches of ideas / learning stuff basically for either Paused like here:
Or just simple experiments with spell effects and getting better at creating bases for VFX.
Also nice to meet everyone