Hello everyone,
I have some questions regarding how I'm spawning some particle systems in unreal and I was wondering if I was using good practices to do so. Also this question relates to persistent effects that turn off and on like some sort of aura or status effect.
The way I'm currently doing this is by spawning the emitter attached whenever the event fire and then destroying it once the effect is no longer required.
Like this: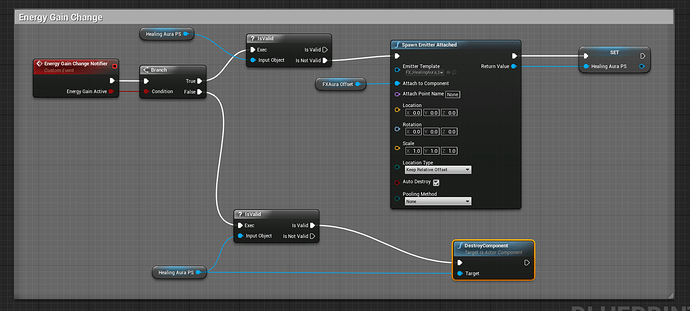 I was thinking it might be more efficient to have the emitters already spawned and then turning them on or off? I'm not sure exactly what the best practices are when it comes to these kinds of things.
Thank you for the help