Hey guys,
I wanted to find out how other artists tackle effects that use effects coming out of the floor? For example, broken pieces of rock, earthquakes, cracks, holes in the floor, etc.
So far I've been using meshes and then just size by life and growing/flattening them to mimic effects but I know that it doesn't look very good so I wanted to take them to the 'next level'.
This is what i have so far: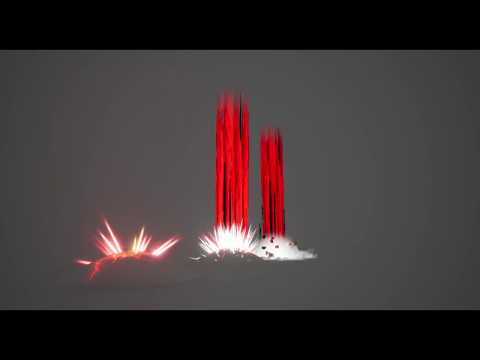 As you can see, the mesh is noticeable where it clips with the floor and it looks basic (and a bit shit haha). I've been creating exactly what i want it to look like with a breakable RBD mesh in Houdini but cant figure out how to integrate that into a UE4 / Cascade effect.
If anyone has any advice or tips on how to achieve this I'd love to hear it! Furthermore, if anyone has any critique on the effect as a whole that would be sick and super appreciated!!
Thanks again (to the community in general) and everyone who has helped me so far.
Chris