Thanks again to everyone who participated in last months VFX Sketch! We left January scorching with some really great VFX; congrats to everyone on the great work! Let's highlight some of the hottest moments with our winners (most likes and overall buzz within topic)

1st Place: Andreas Glad
With a full cinematic moment of his fire-breathing-pig, Andreas really impressed us by throwing us into the blaze, taking the hit for UE4 man. From the scorching hot flames of Mr.Pig's grand entrance to the slow burning embers of his denouement, Andreas did a solid job on filling the moment with the full burning wrath of the beast. Check out all of his progress on his thread here. Congrats again Andreas on the really amazing work!
2nd Place: Oskar Larsson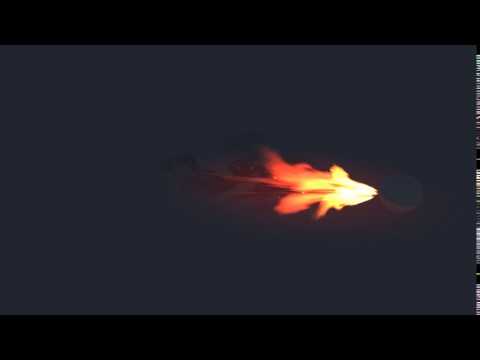 Oskar really impressed us with his solid shapes, excellent color and subtle motion of his beautifully crafted effect. All his elements blend very nicely and simply to give an overall very impressive and elegant feel to his dragon's breath. See more of his progress and process here. Congrats Oskar on the work well done!
Thank you everyone for participating! As always, badges will be given out shortly, be sure to check them out in your collection soon! Your topics will remain open if you wish to continue iterating. We always love to see progress, regardless of time frame

If you weren't able to participate in this last months challenge, be sure to check out our freshly announced February sketch. We will be chilling things down a bit with our next selected thematic: Stormy Skies!