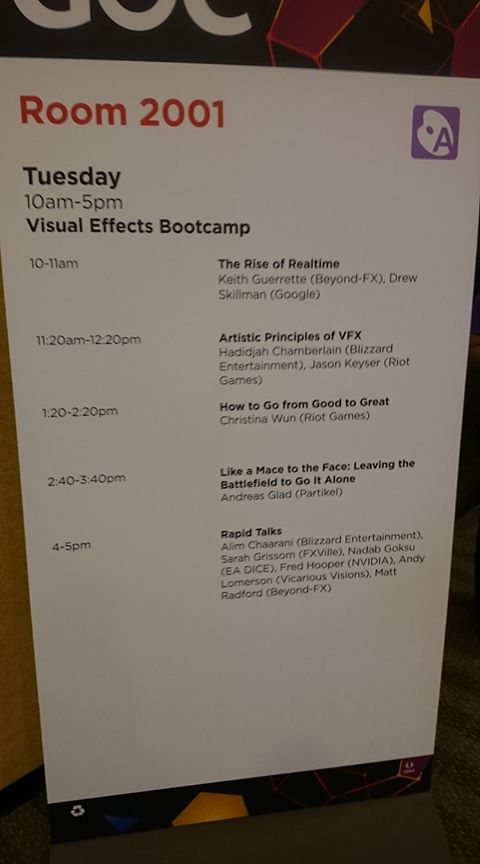 Here are some pics of the bootcamp & roundtables for those who couldn't make it in person.
Massive thanks to everyone in involved putting it together plus everyone who actually showed up to attend! It was an awesome turnout and I daresay the most inspiring year yet for VFX @ GDC.
Personally, I left w/ a head packed full of new ideas to fuel me for at least a year. I also expect us to do it all again in 2018 (details TBD).
Special thanks for the party @undertone and to @Keyserito for stepping up and helping moderate day 2 of the roundtable with zero notice. He killed it.
Roundtable notes will be ready soon.