when does the unity version tutorial release?

Currently, there are just two Unity tutorials left to add: Fire and Wisp. Intro to Unity, Zap, and Goo are all in. Should get them uploaded in the next couple of days.
excited to know that !!
cheer for you !!!
Quick question regarding future content: Will there be additional material added for hard-surface effects like rock/earth or ice like we're seeing in the current VFX Sketch challenge? The current content is fantastic and I'm loving it, just already curious on what else may lie ahead!
I think that sort of content would be great for future courses, for sure. While we cover a ton of everything in this class, there are some topics we simply didn't have room for.
A sample from the class, where David Shovlin shows his hand-painted dissolve map process. Here he's using the threshold feature in Photoshop to check how it'll look in the material: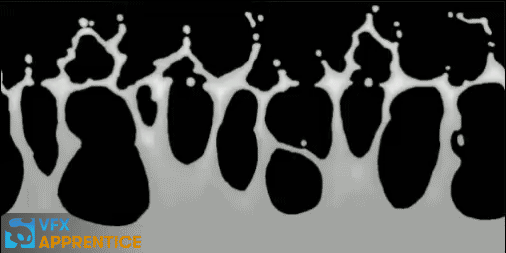 Hi Jason .I have purchased the course but I can't get into the classroom.Can you help solve this problem?I have also sent email, but you seem not to have received it, and reply me.Thank you. My ID is sa uu
So sorry for the delay on this! apparently, the new email service we're using marked your emails as spam. This will be fixed shortly
Thanks for your reply. I can't wait to learn something new.:咧着嘴笑:
You should definitely make a Niagara course but your tutorials are confusing for me because you don't have a step by step, you just show how you did it, I can't follow, I would love to but, think about to create the effect from zero, I'll pay for it

That's a really good note. We actually do have two of the four effects in the class that are shown being made from zero, namely the goo splat and the wispy cloud.
The way I learned was by dissecting other people's effects piece by piece, and using parts of what they made as a starting point. Beginning from zero is also very valuable. And I also wanted newcomers to get right into the thick of awesome effects as quickly as possible, since it can sometimes be discouraging not having a lot to show for many hours early on. But yes, future classes will have more how-to from-scratch videos as well.
We're now adding paint-overs with commentary to the class! I thought it would be helpful not only to teach how each asset is done, but take some of the awesome student work and show how it can get to the next level.
My plan is to do at least one paint-over per asset, as students start completing the different sessions.
English subtitles are up for all 20+ hours of video content! After fixing any transcription errors we'll move on to translation. Plan is to add Chinese, Korean, Russian, and Japanese, with more based on requests. Let me know what languages you'd like!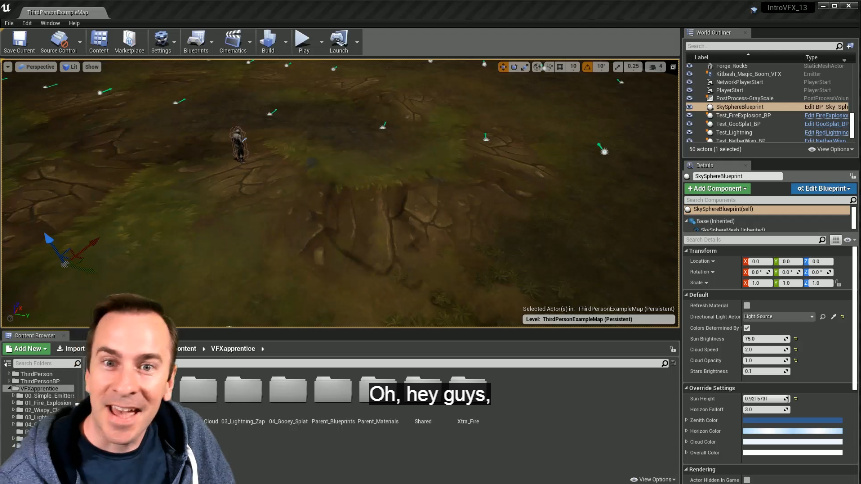 Chris Lee is asking if you could add a Chinese subtitles and is thetre any
Which one ?
Yes, i plan on adding Chinese subtitles, but it will take some time. Probably before the end of the year!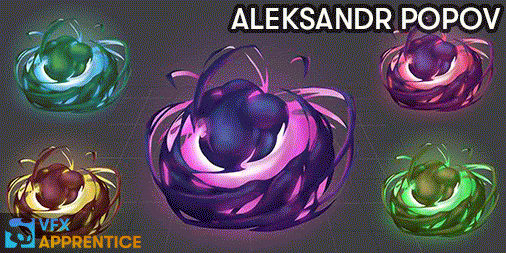 Kudos to everyone working so hard in class! Here's a sampling of some of the student work from our first month. Excited to see what y'all do next!
Hello ! Can you put French subtitles ?
I wanted to buy this amazing course and to be sure that I understand everything it would be nice to have French subtiles.
Also, I sent a message on the website asking if the knowledge taught on Cascade was transferable to Niagara ?
Thanks a lot for this course, it will help me a lot !
Yes! We are working hard to get translation complete in French, Korean, Spanish, Chinese, Russian, and Japanese. I think i've finally found a good process for this, but i wish it went faster! (It's much easier to do them all at once, not one at a time, because of the batch formatting tools). I will make the announcement as soon as they're done!
By popular demand, and after much hard work, we now have subtitles in the following languages!!! Now that we have the process figured out, future courses' translation should go MUCH faster. Thank you to everyone who waited so patiently!
English, French, Chinese, Spanish, Japanese, Korean, Russian