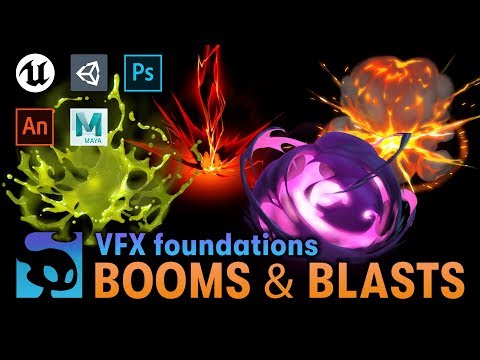 UPDATE: The course is now live! https://www.vfxapprentice.com/
It's happening!!! For a few months now, I've been planning, building, and pulling together the finest VFX talent to create the first of many online VFX courses.
It's clear that the world doesn't have enough real-time VFX education. We all see it, and we all feel the pain of it in various ways: students feeling lost on where to start, leaders endlessly searching for qualified and well trained candidates, and professionals craving more growth opportunities later on in our careers. My vision is to transform all of these challenges into strengths.
Okay, so what is this course, exactly?
I'm building an online course that will serve as the starting gate for VFX first-timers, and a powerful boost for many professional VFX artists. And I'm not building it alone! I'm working closely with a handful of artists to help create the very highest quality content possible, across the multi-faceted VFX craft. The goal is to build this learning platform out as a new arm of RealTimeVFX. More details to follow.
It's still in the early stages, and won't be launched till later this year. The working title is "Killer VFX for Games."
To stay up to date on what's coming, including future courses in development, you can submit your e-mail here, and I'll be in touch.
I'm really itching to get content out to all y'all, so for anyone who enters their e-mail, I'm providing a rough cut of the tutorials David Shovlin did for this awesome fiery explosion concept painting: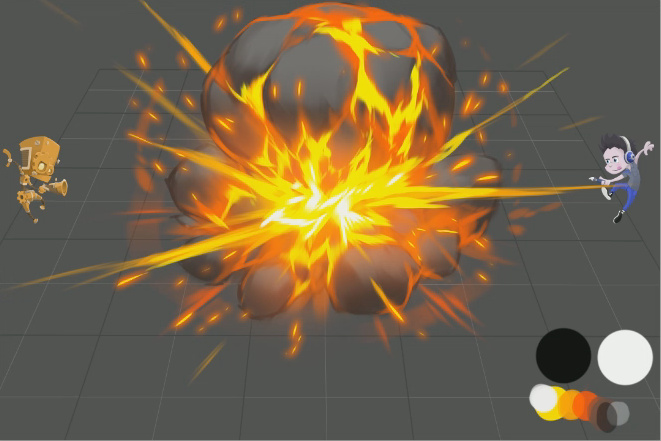 In the make-your-own-concept-paintings portion of the course, we'll cover this and other beautiful elements in depth, and also provide source assets with a beginner's guide to Photoshop to help newcomers get familiar with the various techniques David uses. More info on that to come.
But to clarify, this won't just be a concept painting course. VFX covers a broad array of topics. This course will include a handful. I'm starting with the topics I most wish I'd been taught when I was getting started in my career. These will lay a foundation for a deep, broad, and high quality VFX education, the kind that our industry desperately needs, and studios keep demanding to see in our portfolios.
It's obvious to me that I won't be able to do this alone. Not only will I continue working with the best of the best in the industry to build the course content, but it's critical that I continue to hear from all of you as we shape this pilot course, and the catalog of courses to follow.
Thank you so much for anyone who weighed in on the survey. It's already proven immensely valuable as I factor in what people are most hungry for, as well as the wonderful open answers you gave. Believe me when I say I poured over your responses, and have really taken them to heart. I look forward to hearing more of your feedback and ideas as this materializes in the coming months.
Okay, now it's back to work. Let's do this thing!