Hello,
I've noticed this very nice looking blur in a variety of effects in Elden Ring and I've been trying to achieve this in unreal engine ever since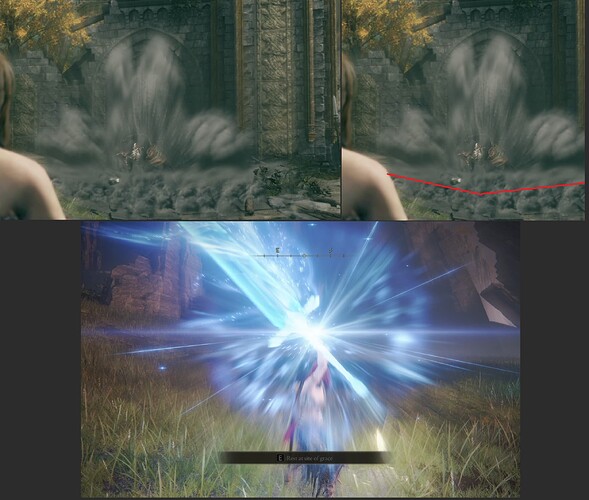 (not sure how to embed imgur videos here. Sorry)
https://imgur.com/a/m04ogAm
I'm assuming this is done on translucent shader used on a sprite (red line marks the sprite colliding with the geometry on first image).
Based on this thread I made a material which uses SceneColor node instead of SceneTexture to create this radial blur.
Well, it… works. But it doesn't allow me to blur any translucent objects (SceneColor doesn't seem to see them) and isn't nearly as smooth as it is in the reference (maybe increasing samples amount could fix it).
At this point I'm out of ideas. I don't think this can be done with refraction but maybe I'm just using it wrong.