Hello there !
Here's a little problem that I've been scratching my head for a couple of hour now.
I want to shrink this model into "wire thin":
-either by clamping the normals to avoid them to flip inside out
-or scale the normals non-uninformingly (depending on the mesh thicness then)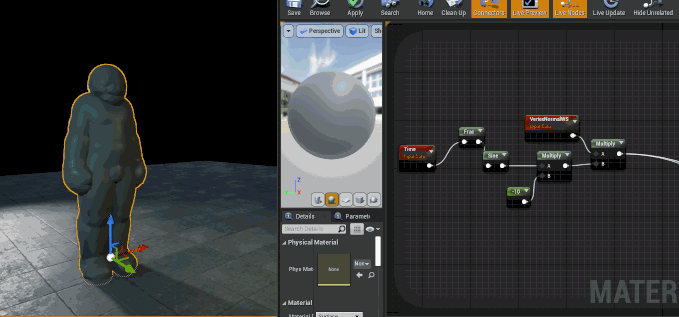 Does someone got an idea on where to begin ?