I want to make a material that, when applied to a model, will only render a flat-color cross section of the model as it intersects with other geometry.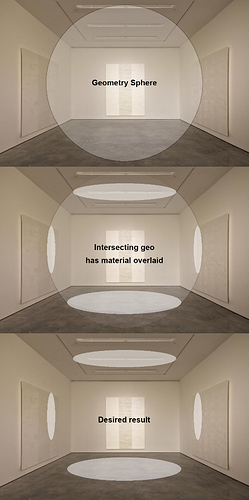 Ico has a similar effect to what I'm looking for, with the wave of black advancing outward in a circle.

Would this be possible in UE4?