First time posting here! I should've started posting here long time ago, since I love this site!
Anyway, here's a new package I recently released for Unity. It's the Unique Toon Projectiles Vol.1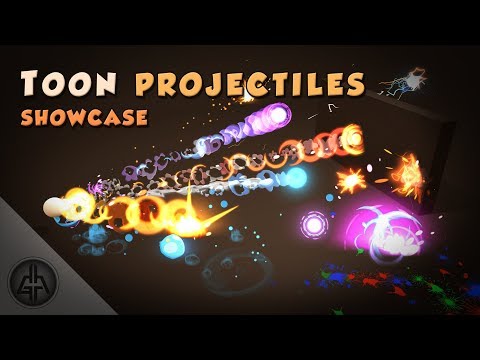 DECRIPTION:
41 Toon Projectiles including Spells, Bombs, Bullets, Fireballs, Water balls, Paint balls and much more. Check out more projectiles: Unique Projectiles Vol.1
This package contains:
41 Projectiles (17 with 3 or more color variations);
39 Hits/Impacts (15 with 3 or more color variations);
37 Muzzles (15 with 3 or more color variations);
PC Demo Scene;
Mobile Demo Scene;
8K and 2K Textures;
Particle System Controller Script (control size, speed, color, lights, trails, etc);
Projectile Script (control fire rate, accuracy, fire point, etc);
Combine Projectiles with different Hits/Impacts or with different Muzzles, it's up to your imagination!
They can be easily re-sized, re-timed and re-colored. All effects are fully optimized and work on any platform.
Feel free to contact me if you have any questions.