Hello!
First post here, I feel like to share some old VFX works I did for 《Borderlands3》 and DLCs long time ago with you,
Hope the embeded videos works!
Carnivora cinematic VFX:
Destruction

DLC 《Moxxi's Heist of the Handsome Jackpot》
Jackpot FInal Boss fight:
Beams, Impact, destruction, etc.

DLC 《Guns, Love, and Tentacles》
Eleanor and the Heart Final Boss fight:
Mostly are blood and impact

Wendigo Boss fight:
Flame, trail, impact, destruction, etc

More destructions: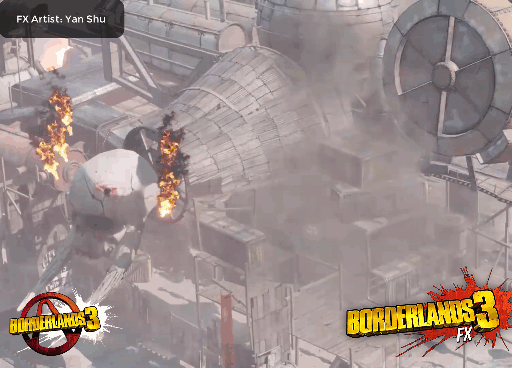 Thanks for watching~!