Hi all, i've recently started studying particles and shadergraph in unity.
i'm trying to make a default particle shader, trying to achieve the same functions of the Default one, but so i can change the texture and some material options.
I can make it fade out like the base one, but i can't really make it interact with particle system starting color, color over lifetime and color by speed.
I tried various connection to the emission channel, but no one seems to work.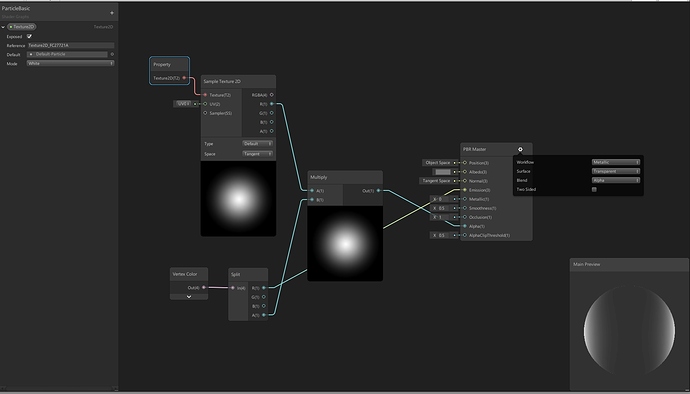 Thanks for the help!