Hey everyone, so I'm trying to recreate an effect as close as possible to the following trail from Ori and the Will of the Wisps and I find it quite difficult: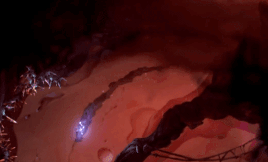 I'm using Unity, my best attempt uses a Trail Renderer with a custom sprite I made in Photopshop:



Here is the sprite I used:


This looks like I'm almost there but I can't figure out how to keep the trail sprite from following the trail head as it moves away. According to this other post it sounds like something similar can be achieved by offsetting the UV's based on distance travelled but I don't quite understand how to do that.
I'm new to VFX so any pointer in the right direction would be extremly useful, do you guys think this effect uses a Particle System? A Trail Renderer? A Line Renderer? Any combinaison of the above with a custom Shader?
Thanks!
Edit: directly embeded all images instead of linking to external.