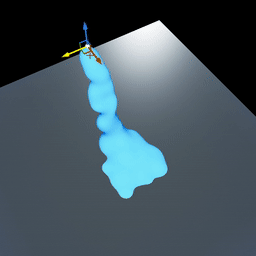 Hi guys!
Recently i was trying to figure out how Ryan Brucks, did his realtime fluid with niagara.
I was struggling with getting depth mask of the niagara particles, so i've choose to do it differently,
by getting particle position and passing it as pixel in render target texture, so i can use them in raymarching calculations for metaballs.
Here is my result so far: