Here's my entry for the rainbow gun prompt. My goal with this one is
Learn something new, and To learn to use blue printt, as well as splines to make this effect.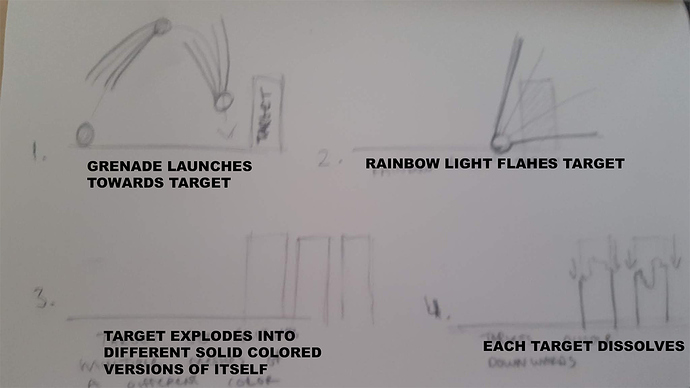 This is the idea of what i'm plannig out. Before I get to the fun part of making materials and what not. I'd like to get the technical bits sorted out.
I've gotten splines in bp's to work (sort of).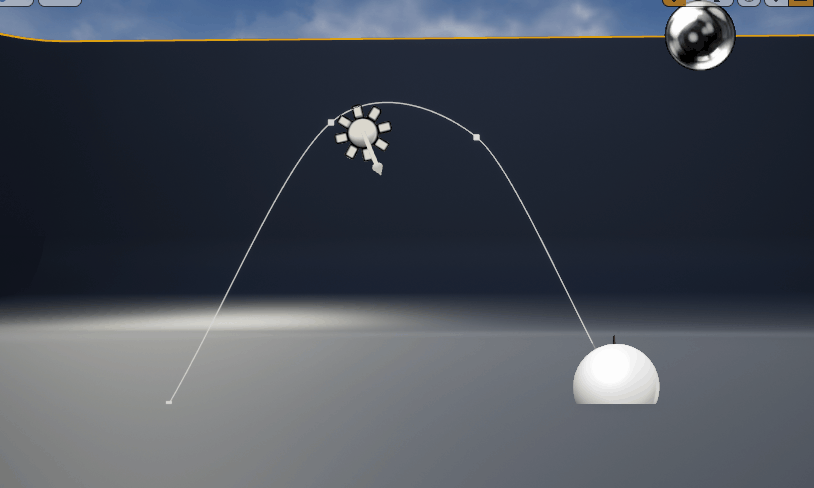 What I want is to be able to spawn the emitter at the end of the spline at the last location of the emitter.
My blueprint that I made looked like this
(I plugged in the "completed channel" from timeline into the spawn emitter at location).
THis didnt work however. SO i'm going back tot he drawing board.
I do have a view guesses though as to why it didnt work.
-I didnt build my spline inside of the blue print. I built it in the map.
I need to spawn a particle at the end of the spline, not at th elocation of the emitter.
Those will atleast be the first things i try. Once I get this whole thing worked out. I'll actually be able to start making the effect.