Hello RTVFX community!
I have a quick question regarding emission sampling a skeletal mesh in Niagara.
I want to use the Spawn per Unit module, but instead of using the emitter velocity I want to use the velocity of a bone.
What I am trying right now is using a scratchpad in the Emitter Update stage to sample the skeletal mesh and write the velocity to a variable and then feed that to the Velocity Vector of the Spawn per Unit module but this won't work as I expected.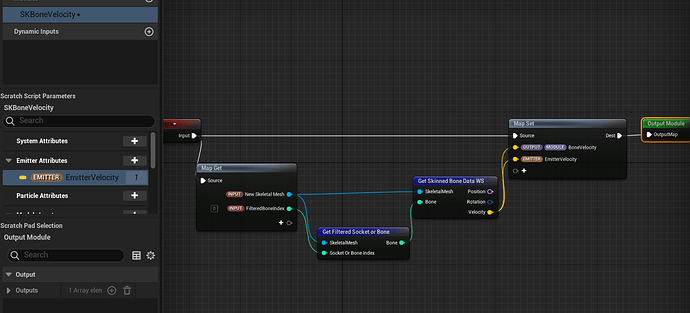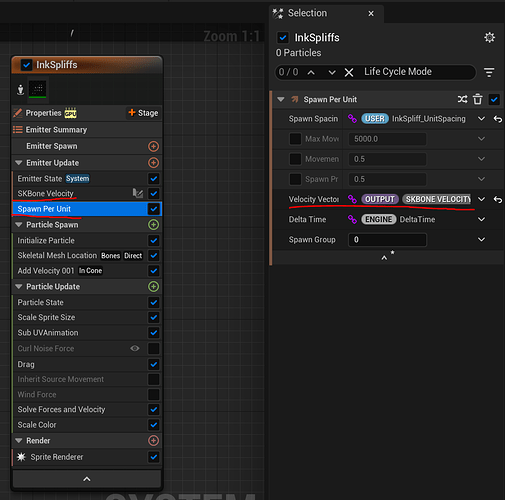 Is there any specific order of operations or a specific configuration for feeding this velocity data to the emitter. A bit of advice will be very much appreciated!
Thanks a lot!
Omar