I'm working on a simple scan for objects and plants for my game and started to polishing it a little bit. However, I'm not very qualified in FX and arts in general, thus I'm a little lost in what to do.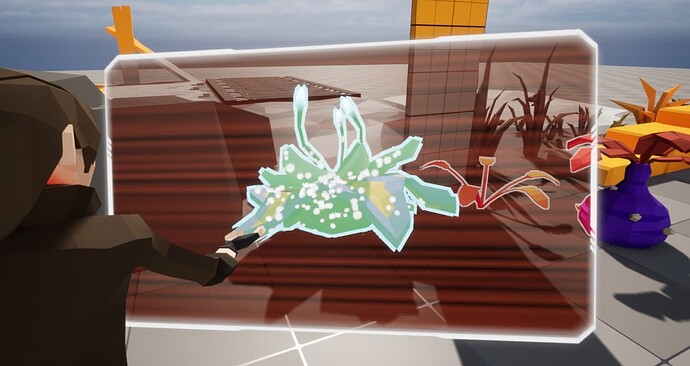 You can check a small clip here: 2023-10-01 17-17-50 Scan.mp4 - Google Drive
I'm looking for your inputs as what can I do to make the scan more living, like we can feel like it is scanning.
I wanted to play with the overlay material fron UE5.1, but I there there is a lot to do in the VFX!
Looking forward to your comments