(last updated April 18, 2022)
Thread of my VFX works. Comments, suggestions, questions, critiques are all very welcome!


Hello fellow VFX artists, I'm Klaus!
(updated intro in Jan, 2022)
I'm a VFX Artist, Game Designer and Co-Founder of a small indie game company from Vienna, Austria, called Follow the Feathers (we switched to individual contract work for the near future though). I love visual effects, innovative game mechanics and unicorns.


If you want to see a condensed blast of my VFX works and projects I've worked on, feel free to check out my portfolio website: klausfehkuehrer.com. I have seven years of game development experience and successfully released two games: NIVA (2016) and Weaving Tides (2021).
---
---
The first "big" project (in the scope of a student) I was working on was the master's degree project of my team and me - the exploration art game NIVA. Besides game design I took care of almost all visual effects within the game:
VFX of NIVA
A little bit of context: NIVA is a pacifistic exploration game set in a mystical forest. The player slips into the role of a deer-like forest god and uses the power of nurturing and withering plants to solve environmental puzzles. It's available for free on itch.io - why not give it a whirl to unwind from a hard day's work?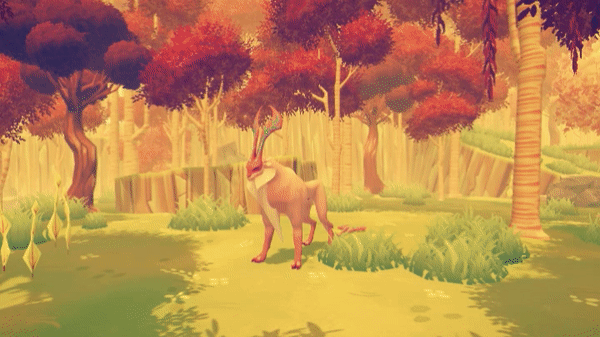 ↑ Forest God (player character) - positive and negative aura (abilities to interact with certain plants in the forest)


↑ energy pulse of a magical tree (game spoiler: jumping through this tree is the final step of completing a puzzle in the game)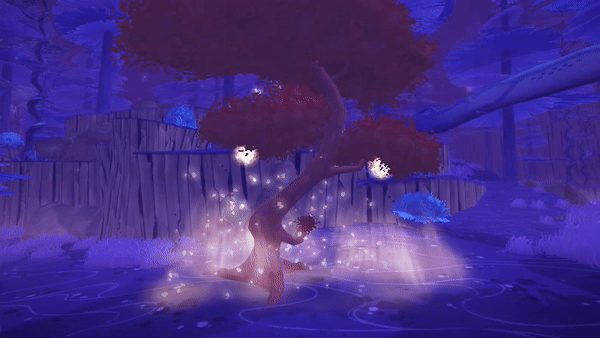 ↑ another magical tree (game spoiler: it's light fruits can drop, what makes them burst. if the player steps into the puddle, he will leave a trail of glowing footsteps)