Hi everyone! I'm gonna try out the Portal theme. I always loved Portals and I thought I'd give it a try. I'll be using Unity and ShaderForge, and I'll be aiming at making a magic-themed portal, with some parallax effects.
Latest WIP:
Link to Unity package:
https://drive.google.com/file/d/0B3Bfedl1A0KKTDlxcHp5ZG9hTWs
Key moments:

And a small explanatory video about the crystal and tunnel effects:
Everything below this line is older WIPs
---
Here's my first WIP, made after about 2 hours testing things out and setting my shaders: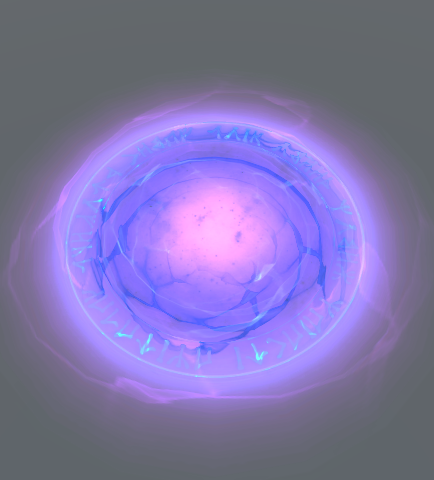 I wasn't happy with the colors at all, so I tweaked the whole thing for about one hour (and also got rid of a few seams on my meshes):
And after a few more tweaks (mostly modifying the UVs of my interferences mesh for a better flow):
So now that I have a good base, I'll start working on the timing. Here's what I have so far.
Beware, this is HEAVILY WIP:
So, yup. Feedback is greatly welcome, as always! I'll keep updating this thread with more WIPs as they come.


And if you have any questions regarding my process, feel free to ask!