Hello,
I was trying to find an app that would take your image frames and generated a complete flipbook for you in the matter of seconds because I hate the tediousness of setting them up manually.
Sadly I couldn't find such app so I wrote my own in Java.
Let me introduce you to my flipbook maker called Frame Surgeon!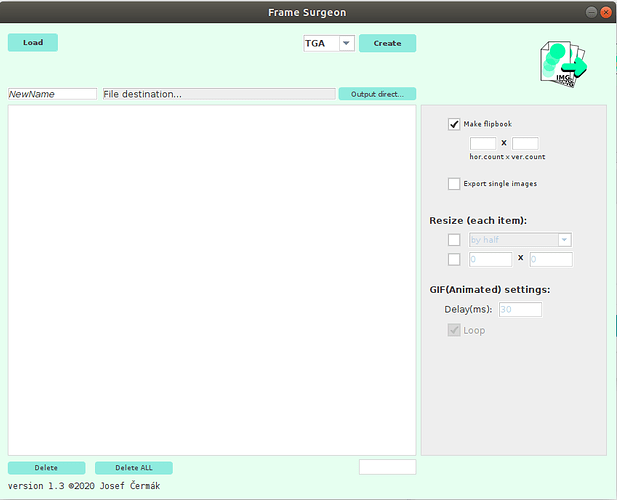 Load in your frames
Select a destination for the export (may be done just once!).
Set the desired dimensions of the flipbook you want to be made (may be done just once!).
Set a name for your new flipbook (you want to do this each export unless you wish to overwrite).
Choose a format (may be done just once!)
Hit Create!
Delete ALL
(workflow loop)
8. Load new frames
9. Set a name for your new flipbook.
6. Hit Create!
(workflow loop)
Tutorial link: https://www.youtube.com/watch?v=z2GsB7Sx6Dk
Please let me know your feedback, any concerns, suggestions or if anything like this already exists.
I'm going afk at the moment of posting this but I'll get back and answer any questions.
DOWNLOAD HERE (link edited to Gumroad link):
PS: I wasn't able to - for the love of all gods - implement a progress bar (This is my first app ever.) But give it up to a minute, you should be able to tell by the "Create" button. It shouldn't get stuck, so if you see the button is pressed it's working.
Thanks
I hope this lil tool will save yall some time.