Hi everyone !
I'm a beginner in VFX and for a student project, I try to make a spell in UE4 but I have a problem.
That's what it looks like: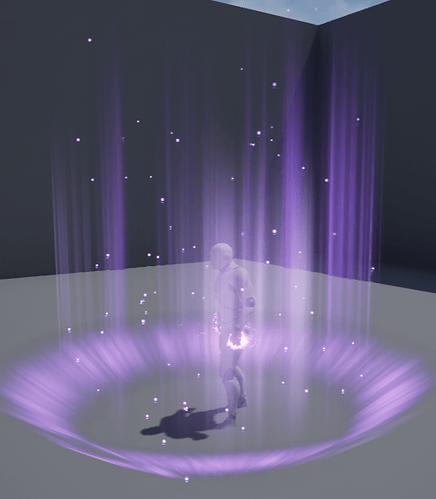 I would like to make particles that revolve around this effect. For example small spheres with a trail.
I made a sphere, and use the mesh emitter but I can't give a special movement. I try to move the pivot, and use the rotation mesh. Spheres move around the effect but trails do not follow.
And sorry for my english, I hope this is clear ^^'