Hi All,
I hope you're having a great start to the new year!
Is anyone here having trouble getting normal maps working with VAT? I have everything working EXCEPT for normal maps. I'm using UE4.26.
Here's a vid of the issue:
https://drive.google.com/open?id=1HqABUz8HUMa3737dn5D0QnfqgQzPQ3Do
Here is what I'm working with in UE:
Material - Note I have since used an "add" in place of the "blend angle corrected normals" node: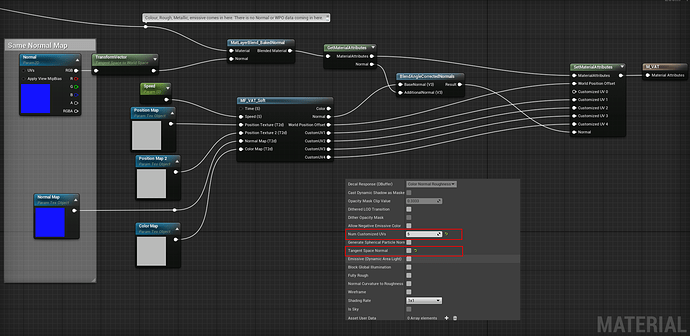 Material Instance settings: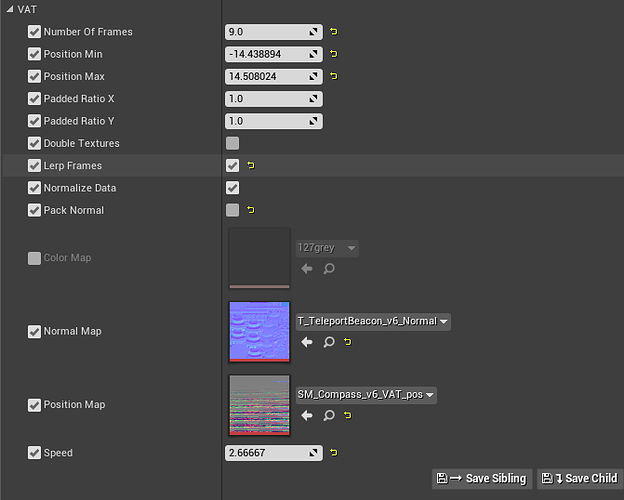 json file: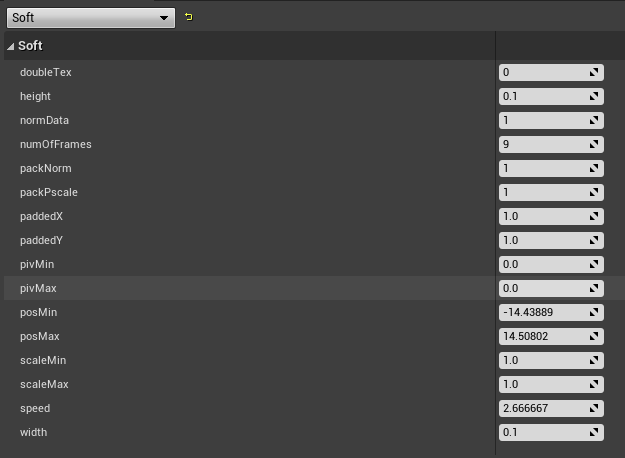 I would really appreciate any help as this is stressing me out.
Cheers in advance and all the best!