Update 2018-11-11: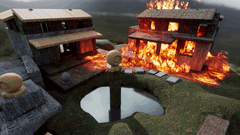 ==============================
Hi everyone! I'm working on a project which combines particle-based VFX, shaders and Blueprint. It's meant to be a complete package - controlled in one place - for fire propagation. Two modes of operation will be: static (for level designers/artists) and dynamic (for in-game interaction).
Currently, a user can add points of origin (up to 5) to a global blueprint. They areas are controllable with a gizmo, as shown on the video. Each area spawns it's own emitters, trying to fill the surface.
There's also a support for vertex painting.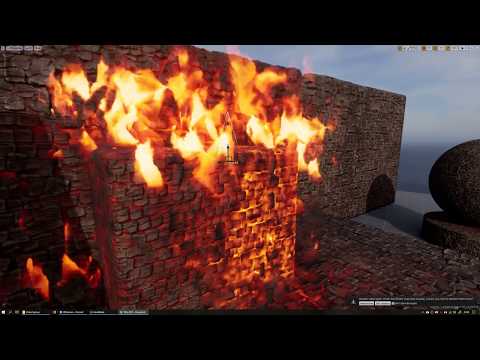 Particles:
https://www.youtube.com/watch?v=S3wwcLFbbUg
And earlier version of the shader: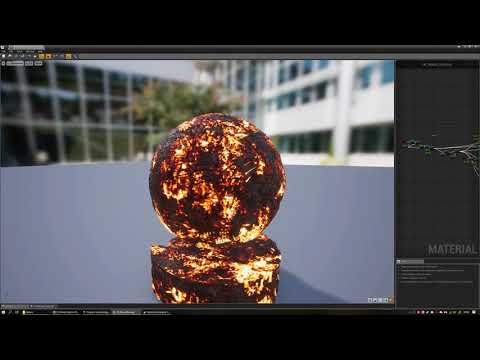 I'll post progress updates here. When it's finished, I'd like to make a Marketplace asset out of it. Of course I'd like to hear what you think. And what you'd expect from such a package it was to be used in your game.