So when you've got a fireball texture, made of both smoke and fire, what techniques do you use to get the fire to glow but not the smoke?
I've come up with my own solutions, but I've felt like it's probably not the most efficient way to do it. I'll just have two separate textures, one for the fire, the other for the smoke.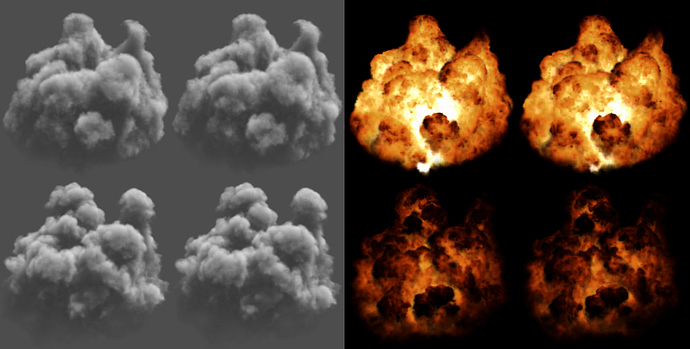 The two problems I have with this are, 1: I'm having to use two full size flipbook textures, and 2: I have to choose whether my particle color node drives the color of the fire or the color of the smoke. I usually choose fire, though it'd be nice to have full control over both.
I've seen a whole bunch of different ways that people approach this; gradient maps, different texture channels, HDR trickery in the material, etc.
I'm interested in seeing how other artists solve this common problem. What do you do, and what advantages/disadvantages come with the technique?