Thumbnail: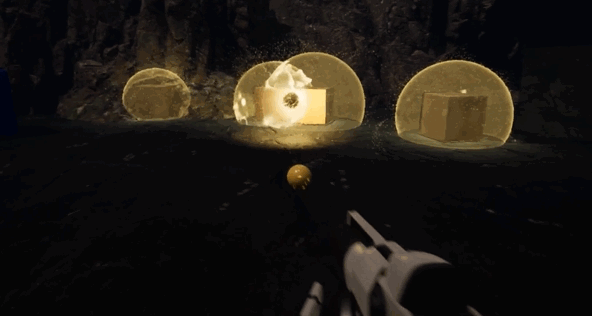 Started working on this when it got announced, not sure if I was going for something.
After putting more hours in, I think I'd like to finish.
Todo:
Want to make the shield material idle more interesting, add GI at level intersections.
Try different shield shapes.
Here is my current progress:

Update:
The last two weeks I was renovating and moving house and didn't find the time to add much more to this entry.
Though it was a lot of fun to create that shield effect and player interaction via blueprint.