Have you ever worked on something for a while that ended up being super small and insignificant… but you're still weirdly proud of your tiny, tiny accomplishment?
This is my favorite effect I made for Injustice 2


I posted it on my twitter yesterday, but people seemed to like it so I thought I'd post it here too!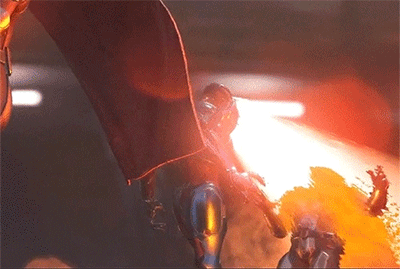 (If you're interested in seeing the rest of the scene, it's on youtube! I tell you what, those NetherRealm folks are so dang talented! It was awesome to have the opportunity to work with them

)
Turnabout is fair play - I wanna see your favorite tiny details! Show me something you made or something you just like a lot that is small or subtle.