Final version:
WIPs below:
Hello,
I'm working on another sequence for this sketch which will cover the following stages: idle, beam charge, fire, and target destroy. Apart from the beam visuals, here are some goals:
Basic user control of the sequence stage (idle -> charge -> fire)
Beam length controllable with scene node (not by user)
Melt effect on target (maybe in the style of lightsaber through a bulkhead?)
Looping camera cuts, based on stage
Here's the ref board + first concept for my version of this sketch: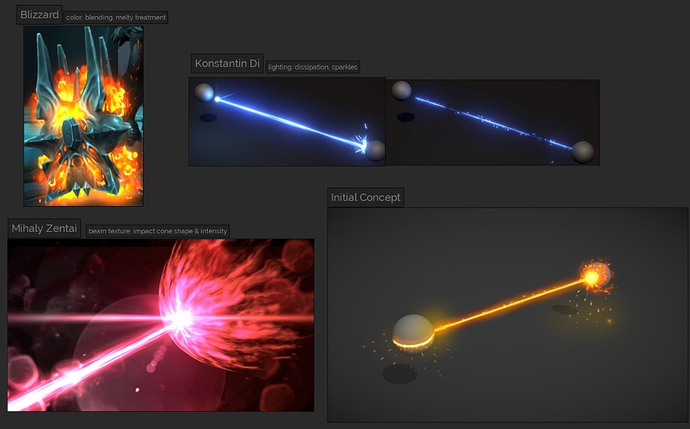 Here is what I've set up in Unity:
I started diverging from my concept pretty early on, but that speaks more to my novice painting skills. I will be redoing the paintover with updated elements, so I can workout the "destroy" stage. I'd also like to storyboard some of the shots, per stage.
The effect isn't sequenced yet, so everything is going off at once. There will be distinct "intake" phase for the cannon, which should reduce the noise a bit. I'll be sequencing the shot with Timeline as the effect develops!
Here are rough stages of the cannon (I just toggled the effect in the editor. It will be less janky once properly sequenced):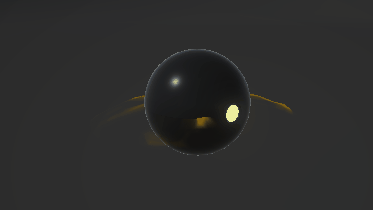 Thumbnail: