Hey everyone! I hope I am at the right place for this post.
I have started getting into Vfx in UE4 a few weeks back and I'm looking for some feedback.
While working on a little arcane explosion for the past couple of days, I have run into a problem. While creating a playblast I noticed the particles behaved a lot different in my playblast compared to the effect in Engine, depending on the framerate I choose.
I will link the different versions here.
30 fps:
120 fps:
What is the cause of that? Did I do something wrong and if I did, how is the right way of doing things?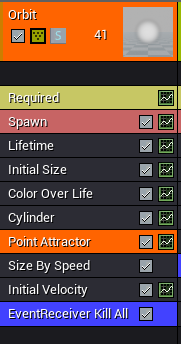 Any other Feedback on the effect itself is higly apprechiated aswell

Thank you Guys so much for your Help!