Hello again! After my first 2D FX's I decided to do something in 3D to find a job. Also @RandomStroke thinks it's good idea too.
Clarity potion (FanArt fiery version # 2) NEW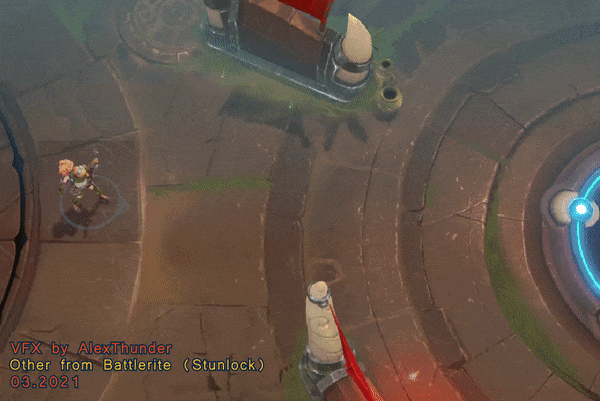 Original "Clarity potion"
Reference from "Battlerite" Stunlock Studios ©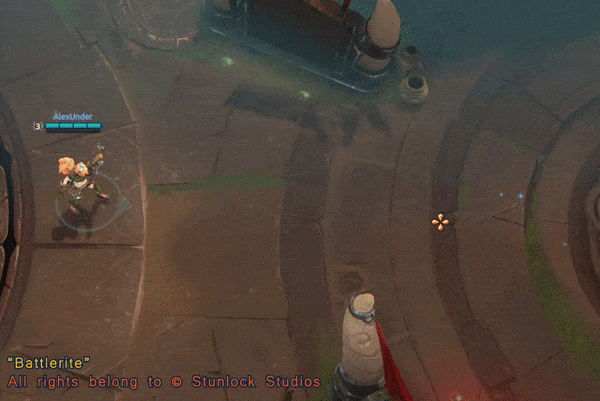 Clarity potion (FanArt fiery version # 1)
I tried to keep all the functionality of the ability.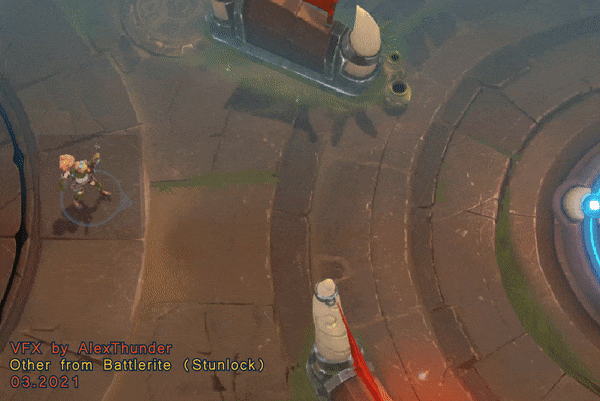 Ability description

Hero: Lucy Ability:Clarity Potion Throw a Clarity Potion to target location knocking nearby enemies away. The impact also removes positive effects from enemies and negative effects from allies.
Also will do a little breakdown.
Slow-mo versions:1) Full vortex 2) 2 main flames + Blue additive 3) Flares


2D mesh, little stretched to the edges + Fire texture + little bit rotation on 2D scene. I made the gradient using the vertex colors, but you can use a simple gradient in the shader.
For this flames big thanks to at least two people: @ShannonBerke for old but gold post when I find the way to make this flames. And @pamar for cool video about how to make simple mesh in houdini I'm still only a junior and I don't know what I would do without you, guys.


Trail, Back layer: Moving texture + Saturaion + Alpha Blending


Trail, Front layer: Moving texture + Saturaion + Additive Blending


And again, big thanks to @pamar, with his videos about how to make textures for trails, flares, and other things in Substance Designer.
His channel is amazing, and I think is still very underestimated
In the end, what do you think, did I manage to redo the ability or I did something different?
And, finnaly i have 2D FX and 3D FX in portfolio, can i get a job now, please?
Artstation
#Stunlockgivemeajob