Hello Everyone!

I have started my FX journey six month ago. Some of you might have already seen FX i posted here in the past. In about a month i will have a deadline for my current project. I've made five different FX all inspired by different art epochs. All the FX created were made for my final university project.
Living in austria i am struggling to advance my skills in FX creation, since it is hard to get hard skills in the techincal aspect of real time effects creation. I don't know any mentors and people in my surroundings or university who could give me advanced or deeper knowledge. Thanks to this community and many artists on youtube sharing their experience, i think i could create a satisfying collection. This is the first big project that i came in contact with FX.
My greatest struggle is the blueprinting and the set-up of all the effects, since i don't have any programming, logic and code experience at all. Many of the Niagara FX are based on trial and error aswell, i still don't really know how to use the different modules in the right way. So help is always appreciated.
I still have about one months time to polish my work, so every bit of feedback would benefit. I will create a detailed breakdown of every FX, after my project was succesful. I tried different technical methods in fx creation for every FX. I wanted them to be different at their core.
The aim for the effects was to look like League of Legends effects. It was important to combine the idea of the art epoch with the League style guide and create a functioning attack that could be combined with gameplay. It was also important for me to have the fx look polished. I wanted them to be aplyable to an actual game. They shouldn´t look like an attempt of an student. But should look like actual game fx.
(Damage Type: Artist, "Name of Artwork")
1 - AOE,DoT: Gustav Klimt, "Stoclet Frieze"
2 - AOE: Franz Marc, "Blue Horse" (inspired by Ornn)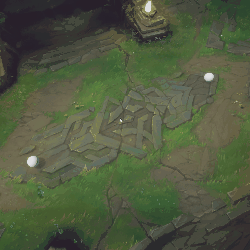 3 - Projectile: Vincent van Gogh, "The Starry Night" (inspired by Jhin)

4 - Projectile, AOE: Pablo Picasso, "Guernica" (inspired by Ekko)

5 - CC; Root: Marcel Duchamp, "In Advance Of The Broken Arm" (inpired by Veigar)

6 - Projectile: Marcel Duchamp, "Fountain" (inspired by Veigar)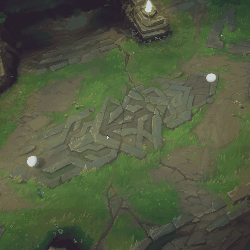 Please tell me what i can still do to improve my final result. Thanks in advance.
I will post more updates and future works in this collection post, since many of you guys seem to do the same and i don't want to overload this forum with my postings.