Hey Folks,
Here's something I started working on as I transition to UE4. It's some kind of Abyssal eye thingy over a dark portal. …Halloween!
I'm still working on it and C&C is welcome. I was looking at some Justin Cherry Evolve stuff and loved the eyeball effect. I'm thinking of including some splash meshes and randomly arcing lightning from the eyeball.
Ultimately, I'd like to keep things legible and avoid getting too noisy (though it looks neat). Gotta wrangle in that focal point while adding enough complexity to keep stuff jazzy. Suggestions?
https://www.youtube.com/watch?v=FQm8JtY6Eu8&feature=youtu.be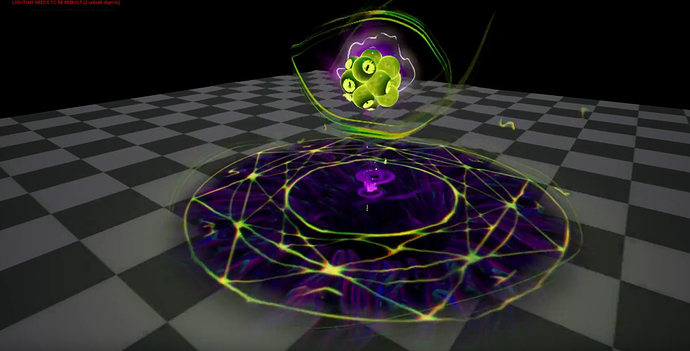 ---
Also, I've also got a couple of questions about Flowmaps-
1) Firstly, How do I generate one in Houdini? I'm using Flowmap painter currently but the results are subpar since their mouse-painted.
2) Secondly, How can I get this effect in UE4 using this graph setup?
I want the ring to shift from "normal" to "warped as hell" as it dissolves out. The problem I have right now is that it seems to eat away at part of the ring rather than warp the entire thing as one piece. I'm not sure if it the fault of the flow map?
Here's an image of the ideal result. It almost feels like its tiling or something, though nothing is tiled in the texture coordinate.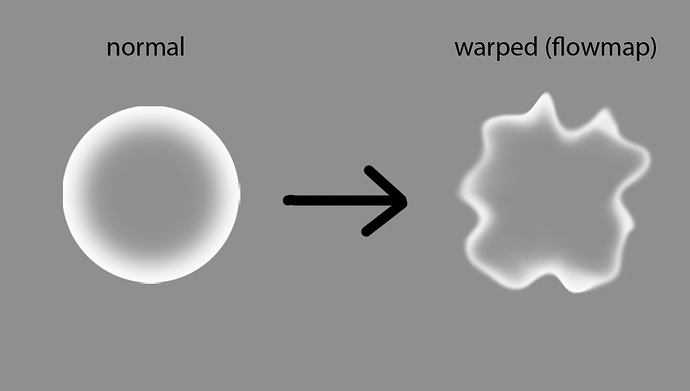 Here's my graph. I was looking at this Kris's post for the setup. Overwatch - Moira - Biotic Orb Recreation Attempt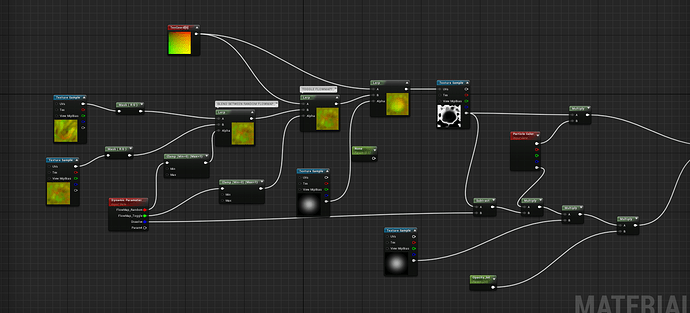 Here's the two flowmaps courtesy of FMP haha.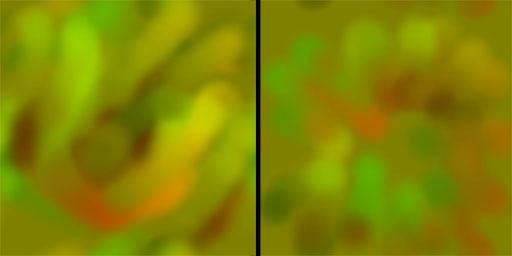 The way it works in the Dyn in Cascade is that it Lerps from 0 (no flowmap) to 1 (all flowmap) to give it that 'transformative look'. I've been fiddling with the numbers but its either "very little/unnoticable warp but ring warps uniformly" or "crazy warped and eats away like a crescent ring." Any ideas on how to fix this?